You Need An Extensive Vocabulary And The Right Pronunciation To Communicate Effectively In English.
1. Increase Your Word Choice
Every Day, Learn New Words
An Effective Method To Expand Your Vocabulary Is To Learn New Terms Every Day. Decide On A Realistic Goal; It Could Be As Low As Three Words Every Day Or As High As 10.
Even If All You Have Time For Each Day Is Learning One New Word, It Is Still Worthwhile To Try. If You Pick Up A New Word Each Day For A Year, You Will Have Learnt 365 New Terms In English.
To Regularly Remind Yourself, Note The Number Down. Share It With Your Learning Partner If You Have One So They Can Keep Track Of Your Progress.
Based On Your Daily Habits, The News, Songs, And Tv Shows Are All Fantastic Sources Of Words. If You Enjoy Listening To Music, Pay Attention To The Lyrics And Make A Note Of Any Unfamiliar Words. Songs Frequently Contain A Wealth Of Valuable Vocabulary, Phrases, And Expressions, Making Them Ideal For Learning English.
Learning Terms In Context Will Make Them Much Easier To Recall, And You Will Be Astonished At How Rapidly Your Vocabulary Will Develop!
Learn Phrases And Chunks Of Words
It Is Critical For Understanding Words In Groups. For Example, You Might Say A Glass Of Alcohol, A Pint Of Beer, A Cup Of Tea, A Pot Of Coffee, And So On.
Learning Related Words Can Also Help. During The Lunar Month, The Moon Goes Through Four Phases: Crescent, Gibbon, Waxing, And Waning. It Is Easier To Study All Four Words At Once.
2. Work On Your Pronounciation.
You May Be Familiar With A Lot Of Words, But If You Don't Say Them Right, No One Will Understand You. That Seems Like A Waste Of Time Spent Memorizing Words, Doesn't It?
Use The Little Speaker Symbol In Online Dictionaries Like Macmillan And Merriam-Webster To Verify The Pronunciation Of Any Term You're Not Sure About. There Are English Pronunciation Videos On Youtube, As Well As Podcasts Such As English Pronunciation Pod And American English Pronunciation, That May Teach You The Many Characteristics Of American English Pronunciation.
Try Tongue Twisters When You're Prepared For Something More Difficult. Here Are A Few Instances. Personally, I Enjoy The "Fork Handles" Sketch From The Sitcom "The Two Ronnies." Although This Is Not A Typical Sample Of Regular Conversation, It Demonstrates The Breadth Of Spoken English. Besides, You'll Laugh A Lot.
Because You Are Focusing On Media Created By And For Native Speakers, Learning With This Kind Of Real Videos Is Critical To Improve Your Pronunciation.
However, Finding Movies On Your Own Or Learning With Only A Video Can Be Challenging At Times. If You Need Assistance In Locating Relevant English Videos With Examples Of Realistic Pronunciation, Fluentu's Online Learning Program Is Packed With Real Content And Extra Tools To Help You Succeed.
3. Study The Natural English Flow
It's Great To Be Able To Utter Individual Words Correctly, But The Secret To Speaking English Smoothly Is In The Flow Of Phrases. Pay Focus On The Following Whenever You Read Poetry, Listen To A Musical Song, Or Watch A Witty Sitcom:
Linking: Take Note Of How Native Speakers Connect Words By Combining Two Sounds, Making A Sound Disappear, Or Modifying A Sound To Improve Flow.
Contractions: Contractions Are Two-Word Combinations That Are Abbreviated. As An Example,
I + Am = I'm
He + Will = He'll
They + Have = They've
Do + Not = Don't
Stress: A Word Is Made Up Of Stressed Syllables, But A Phrase Is Made Up Of Stressed Words.
Rhythm: Stress, Contractions, And Connecting All Contribute To The Beat.
4. Increase Your Confidence In Speaking English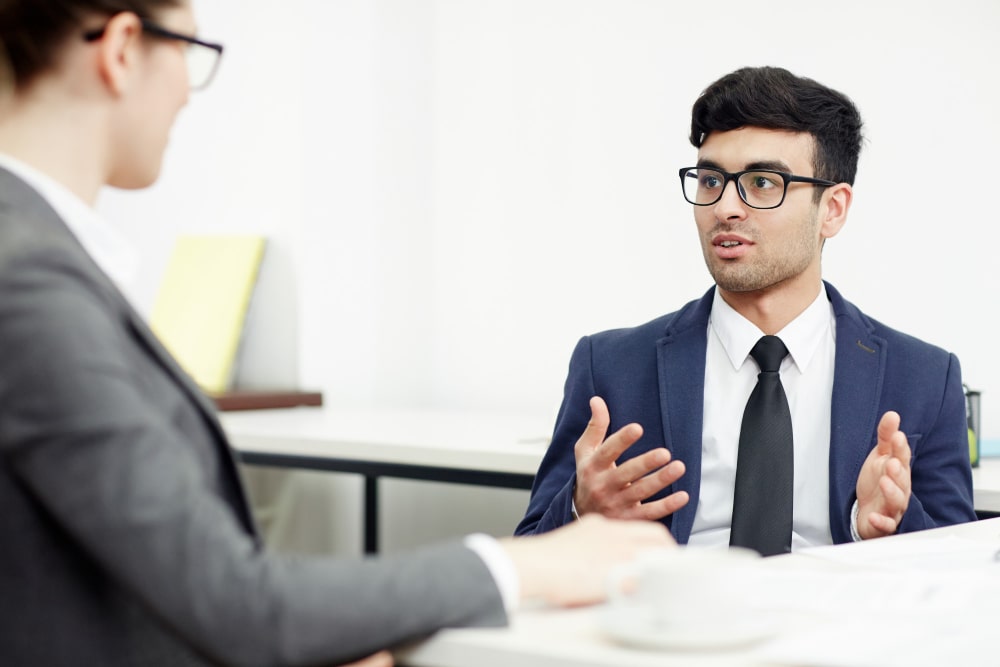 Confidence Is One Of The Most Significant Impediments To Improving English Speaking Skills. It Is Something That All Language Learners Struggle With, And Getting Out There And Practicing Is One Of The Greatest Ways To Overcome It.
The Greatest Method To Accomplish This Is To Practice Speaking English With Strangers!
The Video Below Provides Some Ideas For Avoiding Mistakes, Which Will Help You Focus On A Sometimes Overlooked Aspect Of Language Learning: Confidence! By Establishing A Solid Foundation In The Language, You Can Overcome Any Phobia Of Speaking English.
English Speaking Techniques
Now That You've Established A Solid Basis, You May Work On Honing (Improving) Your English Speaking Abilities.
5. Speech Eavesdropping
This Approach Is All About Mimicry. You Try To Imitate How A Natural Speaker Says Something.
Select Your Favorite Subtitled Video Because You'll Be Seeing It, Ensure That It's Something You'll Enjoy Viewing…
Play It A Few Times. To Get A Solid Sense Of The Basic Material And Flow, Watch The Clip Once And Study The Subtitles. Finish The Next Step While Playing It Again.
6. Contemplate In English
It Takes Fewer Moments To Produce Or Answer In Regular Conversation If You Generally Think In English. There Is No Need For A Translation!
Keep A Diary In Which You Communicate Your Daily Ideas In English. It Doesn't Have To Be Perfect; It's More About Expressing Yourself In English With As Little Effort As Possible.