It's Critical To Understand The Google My Business Ranking Variables Before Creating A Listing. Knowing Which Elements Influence Rankings Will Aid In The Creation And Optimization Of The Listing.
Google My Business (Now Known As Google Business Profile) Is Important For Local SEO And Online Presence. This Is Due To The Fact That Over 88% Of Local Searches Result In A Contact Or Come To Under 24 Hours, And Localized Searches That Include "Near Me" Have Increased By More Than 900% (For Example, "Plumbers Near Me").
Google (Nearly) Always Returns Localized Results For Product And Service-Related Searches.
This Is Also Known As A Local Pack Result, And It Appears In Approximately 30% Of All Page 1 Results.
To Be Mentioned Here, You Must Have A Google My Business Listing.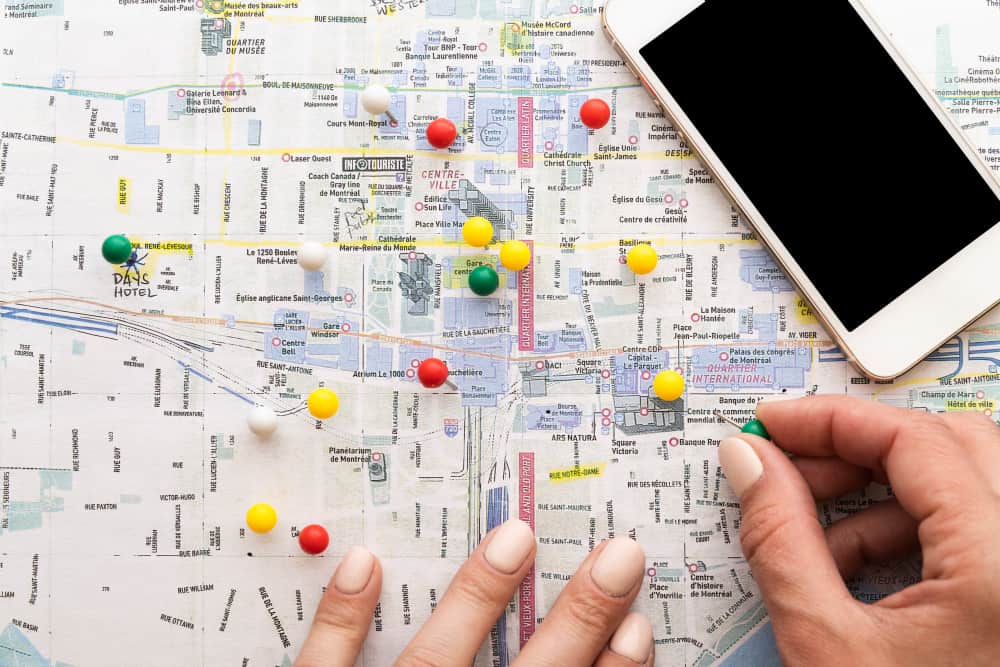 Follow These Steps To Create And Set Up Your Google My Business Listing:
Sign In To A Google Account
Log In To Google My Business
Enter The Name Of Your Business
Choose A Primary Business Category
Add Your Business Address
Describe Your Service Areas (Only For Businesses In Your Service Area)
Add Your Phone Number And Website
Complete Your Listing
Verify Your Listing
1. Sign In To A Google Account.
You Must Have A Google Account To Manage Or Establish A Google My Business Listing. This Is Simply An Email…
If You Don't Already Have One, Simply Set Up A Free Gmail Account.
2. Log In To Google My Business.
Go To The Google My Business Account Creation Page After Login In To Your Google Account.
And Then, On The Upper Right, Select The Manage Now Button.
This Will Initiate The Process Of Creating A New Google My Business Profile.
3. Type Your Business's Name Here.
The Name Of Your Company Will Be Entered Next.
Here's (Roughly) What You Should See.
Adding Your Company To Google (And Looking For Existing Profiles).
This Field Contains An Autocomplete Option That Can Help You Discover If A Listing Already Exists. If Your Business Name Appears, It Signifies That There Is An Existing Listing (Or A Business With The Same Name). Instead Of Producing A Duplicate, You Should Claim An Existing Listing.
After That, You'll Simply Confirm The Company Name.
Add Your Company Name And Category To Your Profile.
Now Is An Excellent Time To Think About NAP (Name, Address, Phone), Which Has An Impact On Local Rankings.
Pro Tip: To Increase Your Chances Of Ranking Your Google My Business Listing, Make Sure That Your NAP Information Is Consistent, Which You Can Do By Keeping The Data In This Spreadsheet For Simple Copy And Paste When Establishing Local Citations.
We'll Then Add A Business Category…
4. Choose A Primary Business Category
Google My Business Categories Are One Of The Most Important Ranking Criteria Because They Substantially Affect Which Searches Will Result In Exposure For Your Business In Google Search.
Choosing A Major Google My Business Category Throughout The Listing Creation Process.
When Creating A New Listing, Include A Primary Google My Business Category.
After Selecting A Primary Google My Business Category, You May Add Up To Nine Additional Categories.
Pro Tip: Because These Categories Determine Which Keywords A Google My Business Page Appears For, It's Well Worth Your Time To Set These Up. This Includes Studying Rival Categories And Executing A Google My Business Audit.
5. Add Your Business Address.
Choose The Appropriate Option If Your Company Has A Physical Location Where Clients Can Visit.
Include Information About Your Company's Location.
If Clients Can Visit Your Actual Address, Select Yes. Select No If There Is No Physical Place Where Customers Can Visit.
After That, Simply Enter The Business's Address.
Include The Location Of The Company.
If You Chose No For The Above Option, You Are Operating A Service Area Business (Also Known As A SAB), Which Provides Goods And Services To Clients. If You Select This Option, Your Address Will Be Concealed From Search Results.
6. Describe Your Service Areas (Only For Businesses In Your Service Area) Defining Service Areas Boosts Relevancy, So Be As Specific As You Can Here To Create A Fully Tailored Google My Business Listing.
When Creating A Listing, Adding Service Areas.
It Is Possible To List Up To 20 Service Regions, And Adding One Can Change Where A Listing Is Displayed. Due To The Way Proximity Affects Rankings, You're Not Likely To Profit Much In Locations More Than 15-20 Miles From Your Confirmed Address.
Pro-Tip: Align Service Areas With Corporate Objectives To Get The Most Out Of Them. Prioritize A Larger Service Area, Then Narrow It Down By Including As Many Additional Cities And Zip Codes.
7. Add Your Website And Phone Number
Google Demands The Presence Of A Phone Number Or Website For Verification Eligibility.
Creating A New Google Listing And Adding A Phone Number And Website
Including A Contact Number And Website
I Firmly Advise Developing A Local SEO Landing Page One As Part Of Your Search Engine Optimization Strategy If Your Company Doesn't Already Have A Website. By Doing This, You Will Increase Your Ranking Potential And Facilitate The Creation Of Hyperlinks From Your Google Business Profile To Your Website.
Next, You'll Be Asked To Verify Your Listing. Pro Tip. But To Make Sure Your Listing Has The Best Possibility Of Being Confirmed, Finish It By Doing The Necessary Actions And Adding The Company Data Specified In The Next Section.
8. Finish Off Your List.
The Finishing Stretch Is Now Upon Us.
Businesses With Full Google My Business Accounts Typically Experience Higher Exposure And Client Interaction.
9. Verify Your Listing Verified Google My Business Listings Will Be Able To Appear In Google Search